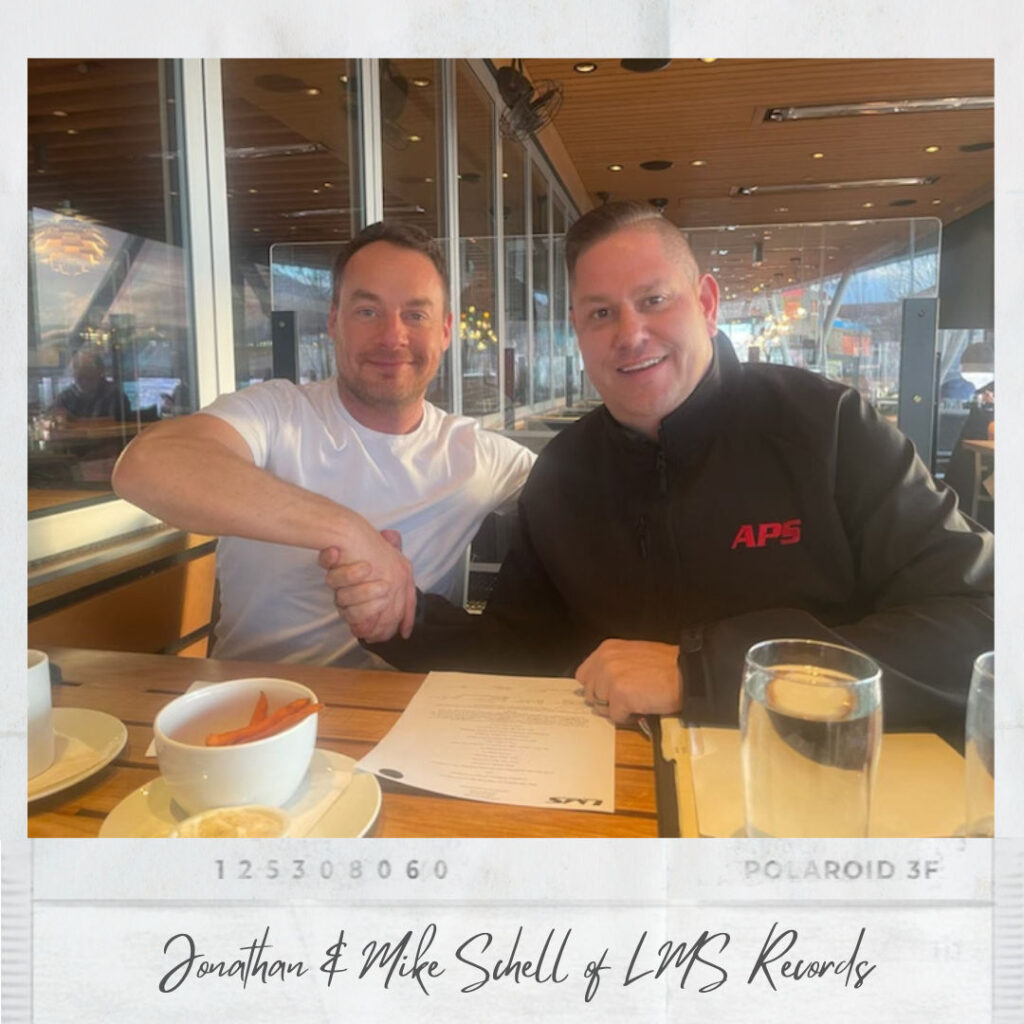 Jonathan and LMS Records sign recording contract for Jonathan's debut single release "One of Those Days"
Jonathan shakes hands with LMS Records CEO Mike Schell to secure the deal.
Mike Schell and his group of musical cohorts at LMS Records serve as a record label for Independent artists across all genres. Mike Schell is no stranger to the music industry. Mike has been a touring artist / Clinician for the past 18 years focusing on tribute shows throughout North America including many shows in Las Vegas, Los Angeles and Texas State. Alongside Mike at LMS Records is multi-award winning vocalist and songwriter Julie Masi (The Parachute Club) as head of Artist & Repertoire and talented recording engineer Kris Heidt behind the console.
The naming of Masi as head of A&R is a significant one for a start-up label.